The recent, and probably most exciting news in the superhero genre as of late, is that Tom Hardy (Mad Max: Fury Road, Bronson, The Dark Knight Rises) will be portraying Eddie Brock (aka Venom) in Sony Pictures upcoming Venom film, and Zombieland's Ruben Fleischer is set to direct! For fans of both Tom Hardy and Spider-Man's nemesis Venom, this is pure comicbook casting at its finest.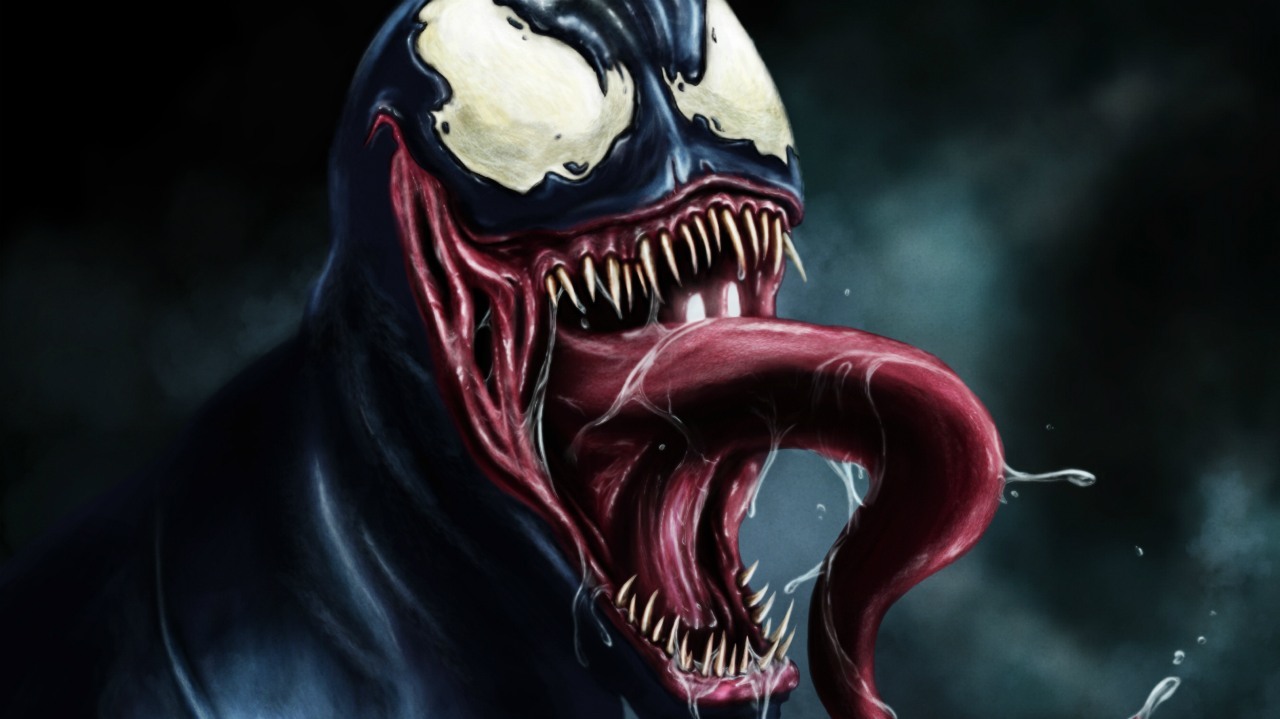 The film is set to have an R-rating and a October 5, 2018 release date, that will be followed by a Silver Sable/Black Cat project (which is still in development), among other untitled outings as well.
The Hollywood Reporter reported that,
"Venom is to usher in a host of movies from Sony's Marvel and Spider-Man-based universe of characters."
On a somewhat different note, wasn't that kind of the same line-up of films that Sony planned on having when Andrew Garfield was still the web-slinger?
If you recall back in 2014 when The Amazing Spider-Man 2 was released, Andrew Garfield was to star in anywhere from two to four other Spidey-related projects, and his contract with Sony was to be over in 2020. Sinister Six, Venom, TASM3, and TASM4 were the then rumored films, with a possibility of a Black Cat movie as well (being that Felicity Jones played her in TASM2). Mr. Garfield was rumored to appear in every spinoff Spidey film that Sony was to release.
We haven't heard a whole lot about the deal Sony made with Marvel over the rights of Spider-Man, but our sources tell us that Andrew Garfield could very well appear (a little more than a cameo) in these new films. The deal roughly stated that Sony wouldn't be allowed to make a movie solely based on Peter Parker, but he could very well appear in a spinoff of some sort. They stated further that Marvel/Disney would never be apart of any R-rated superhero film – at least working with the MCU, and Tom Holland wouldn't be joining with his version of Spidey. With that information, it seems very certain Garfield could return.
After a few further questions on our part, the sources were pretty certain that Andrew Garfield WOULD be returning given that his contract is still in effect (even after he said goodbye), and that Sony already had this planned before the deal with Marvel.
So, can we plan on seeing Andrew Garfield return?
We'll just have to wait and find out!
What do you think? Are you excited for this great news? What would you like to see happen in Venom? 
 For all things movies, comics, and superheroes…keep it here!